The next generation of automated warehouse storage and plate freezing
Your supplier of industrial equipment
for food management and production.
Ready to be convinced?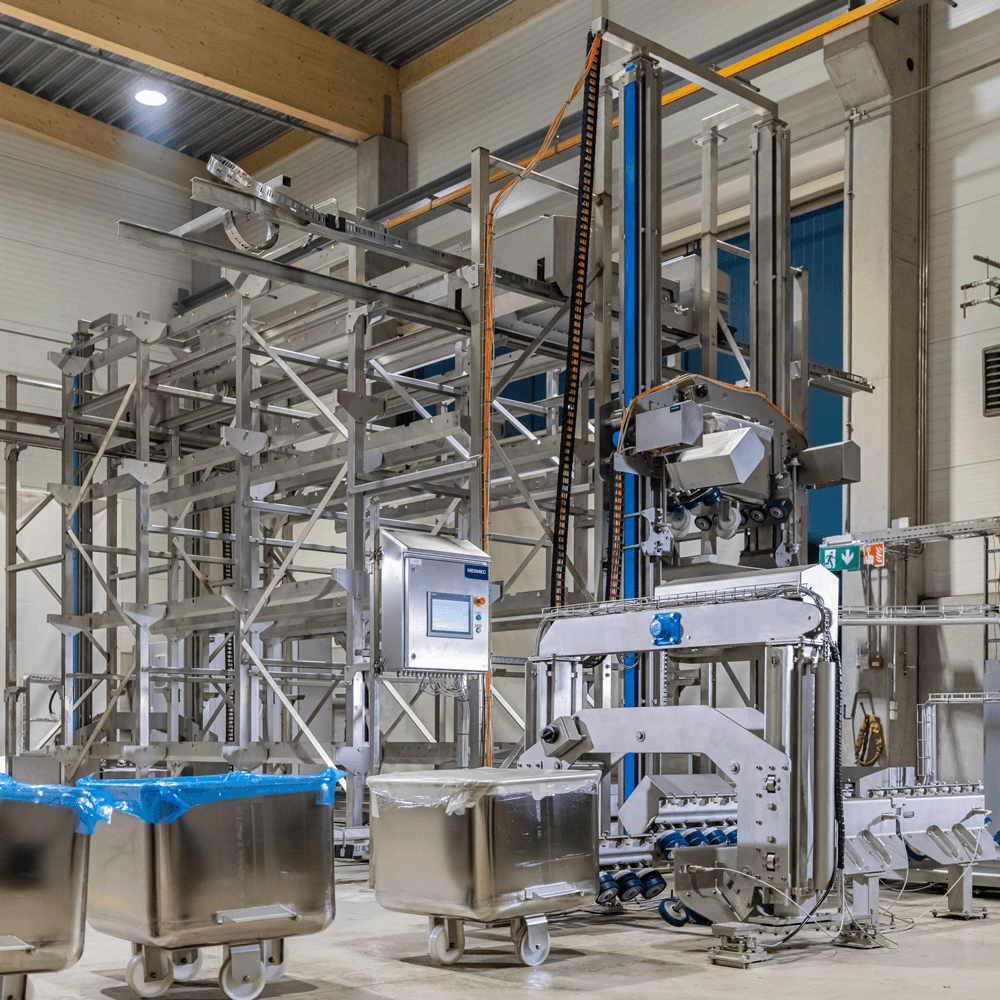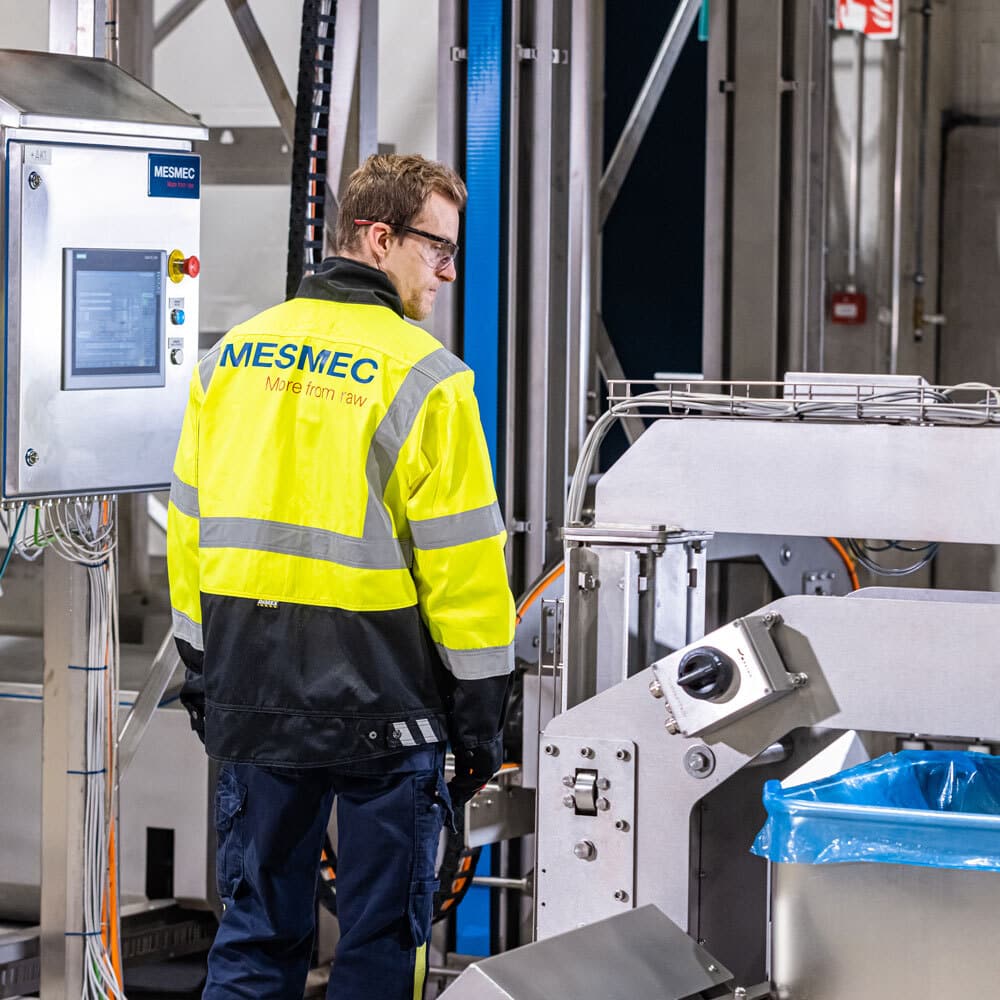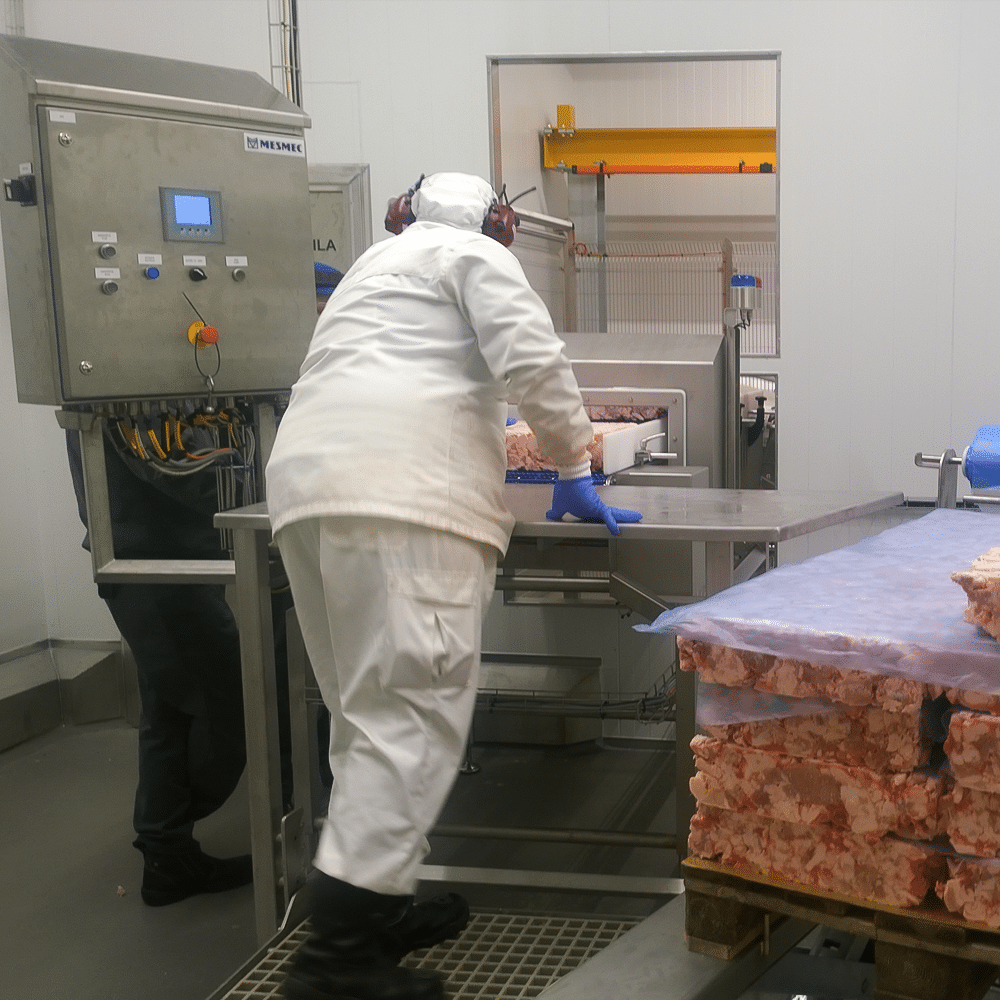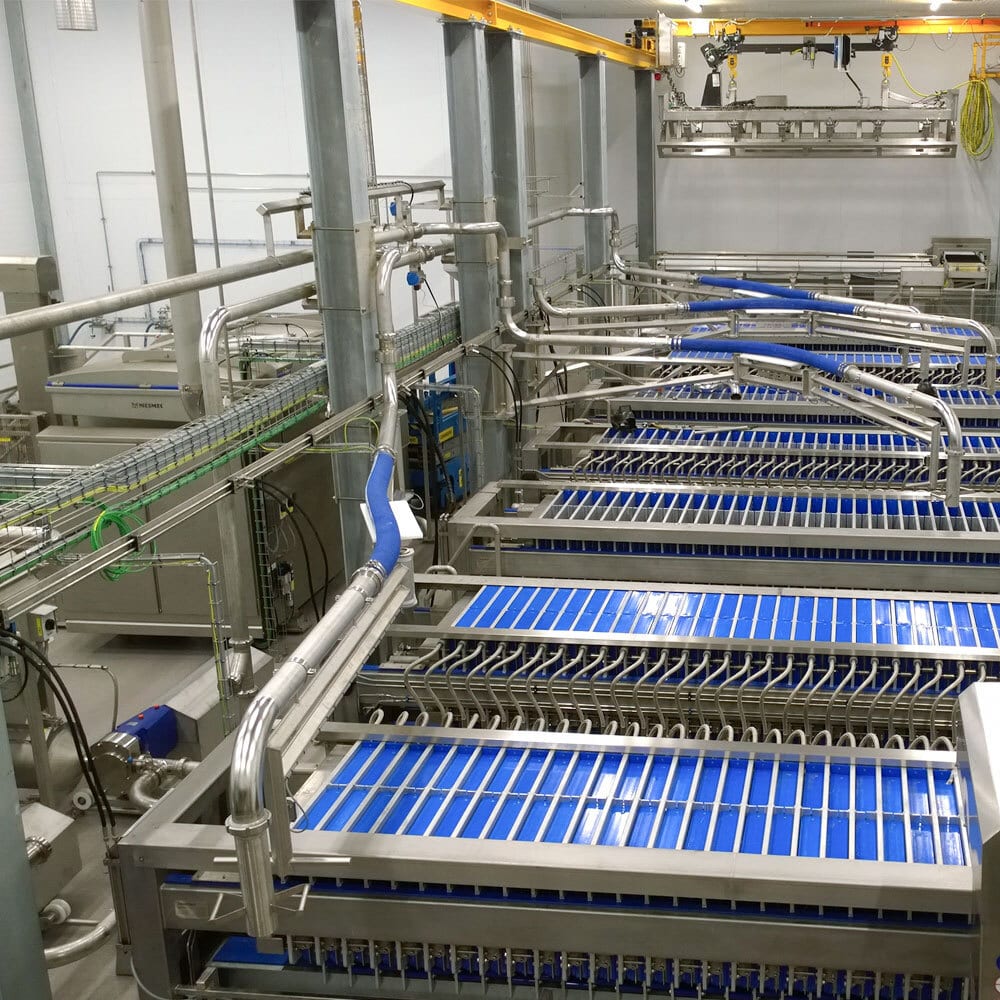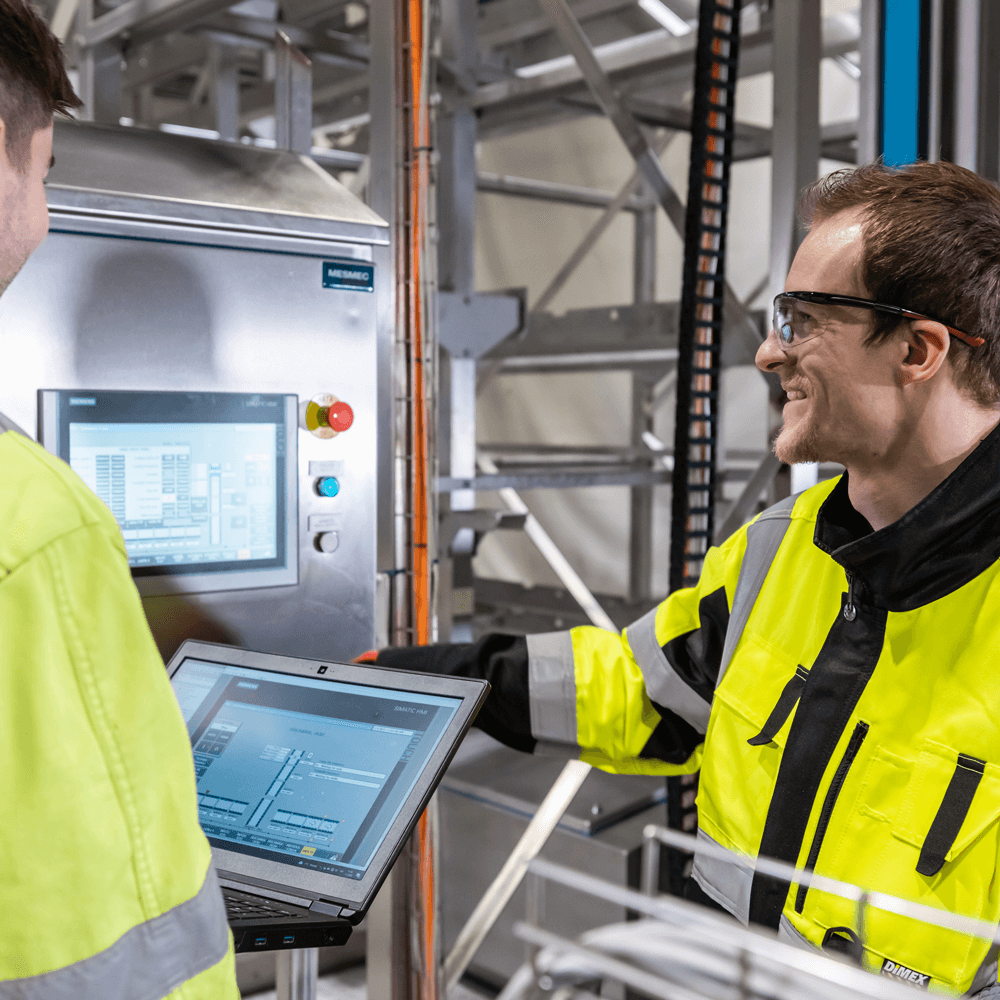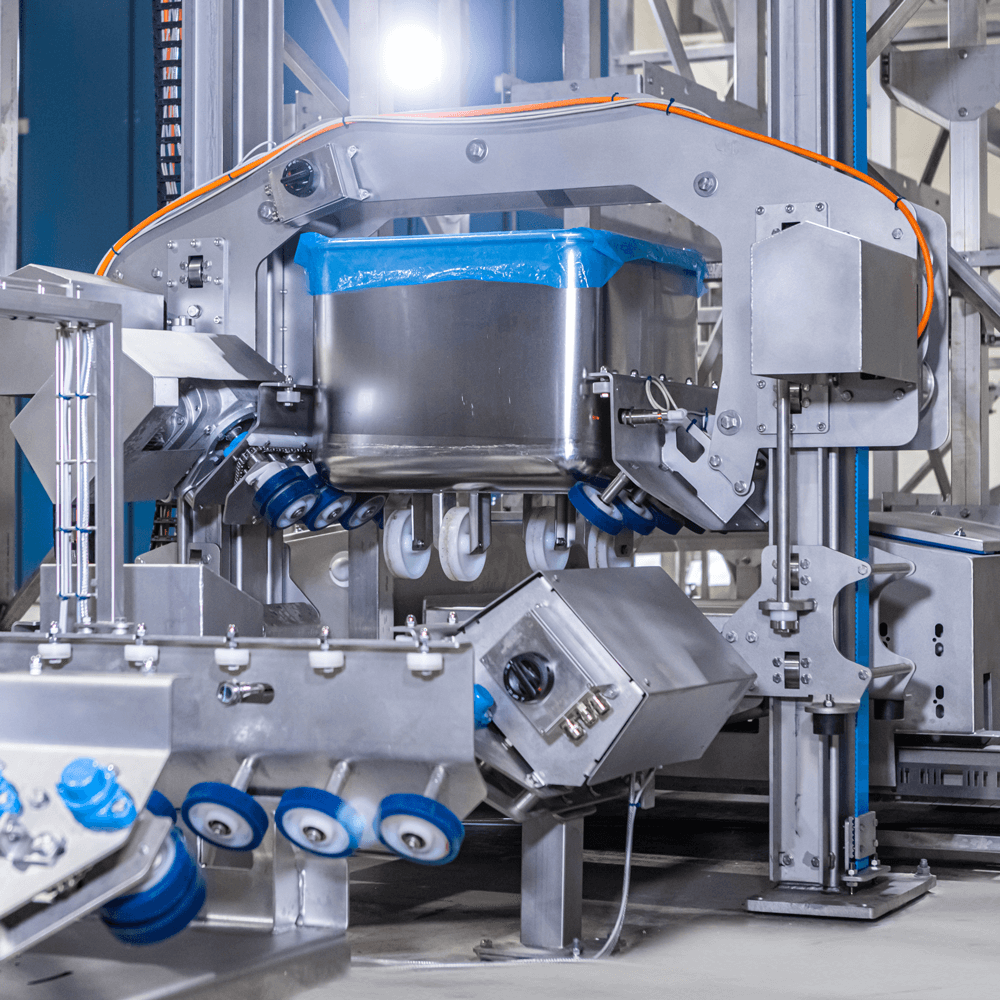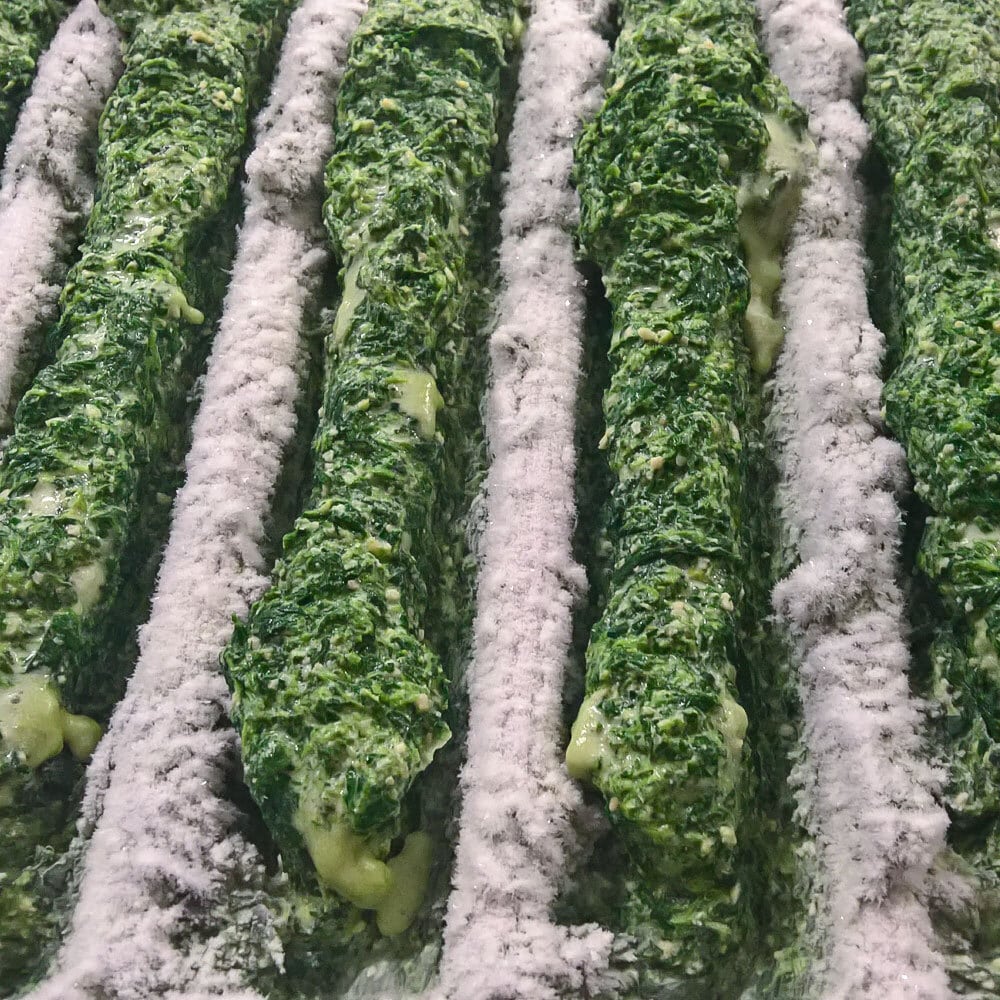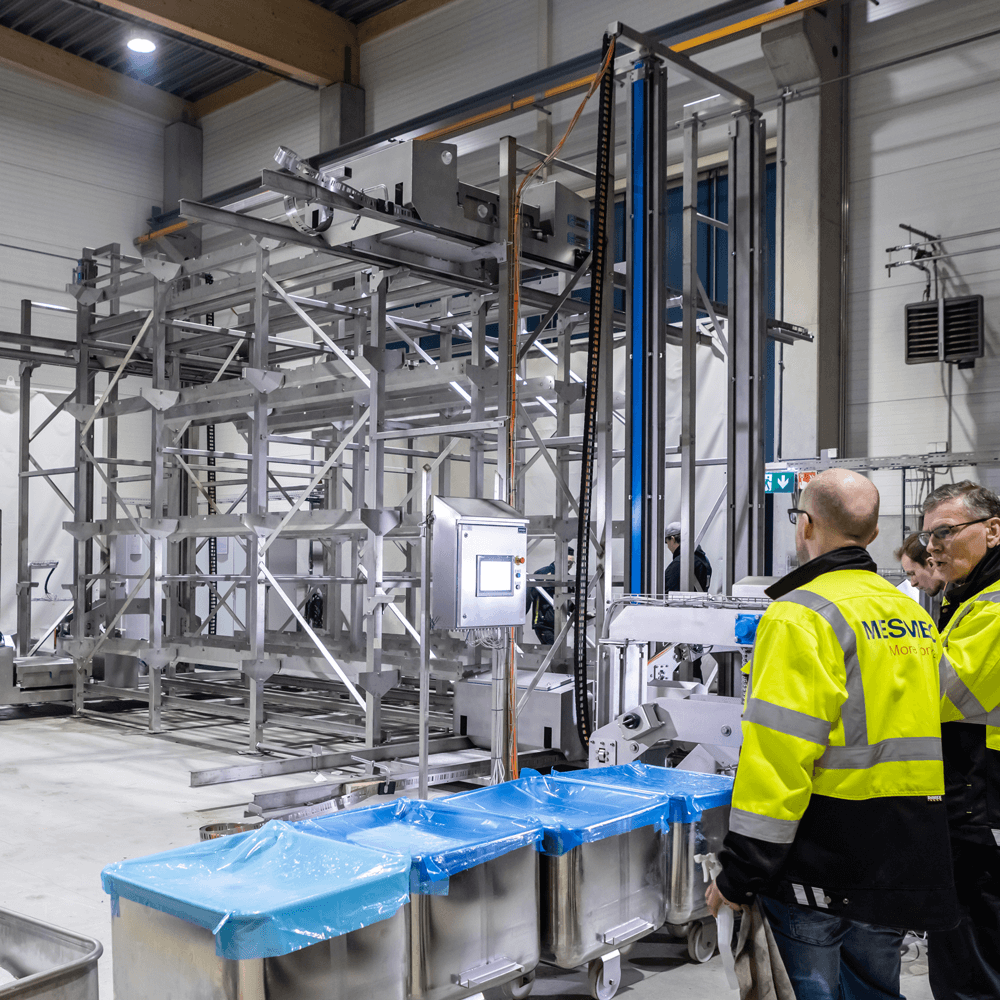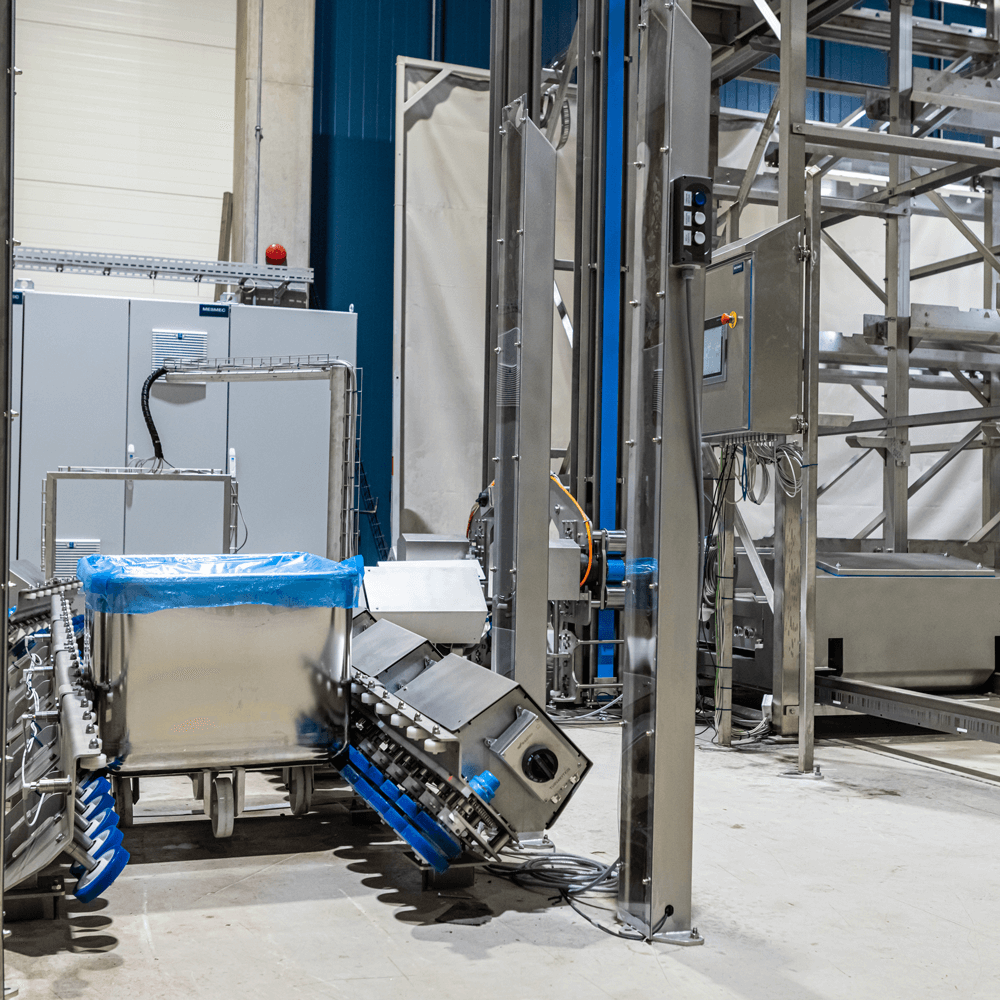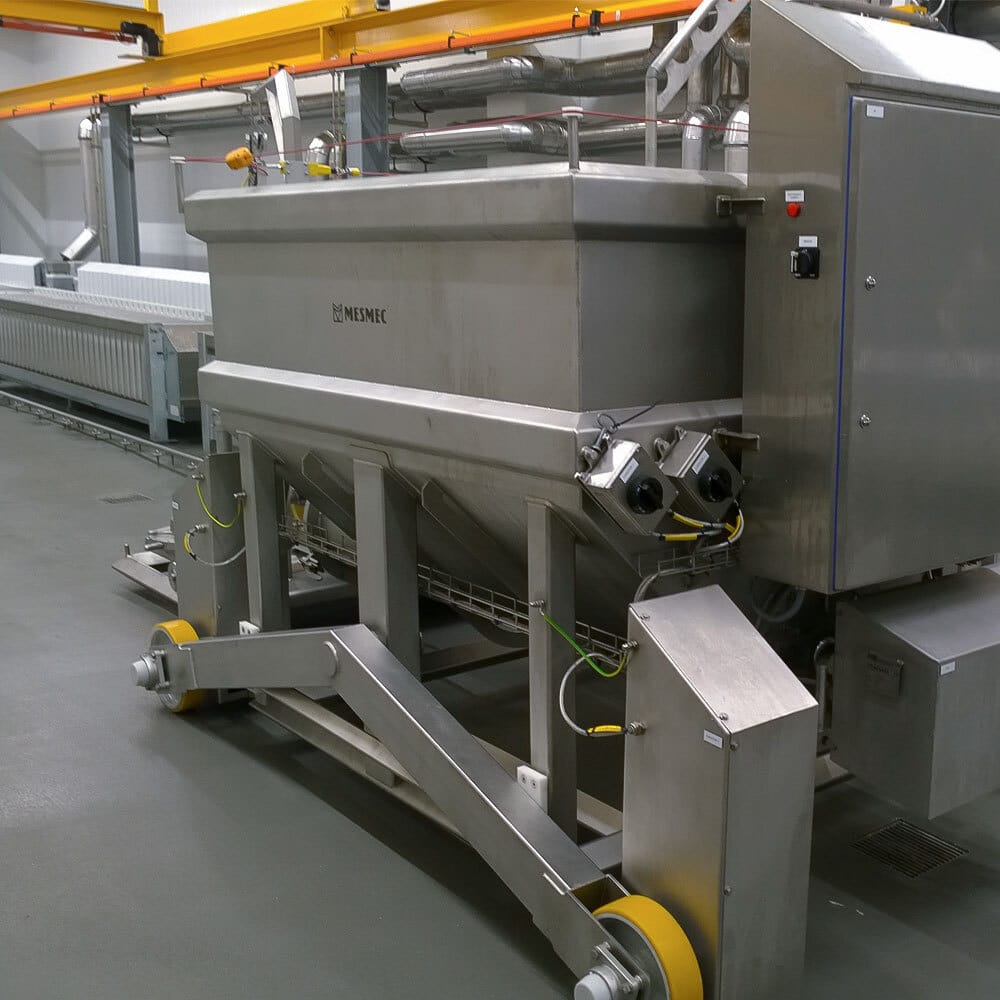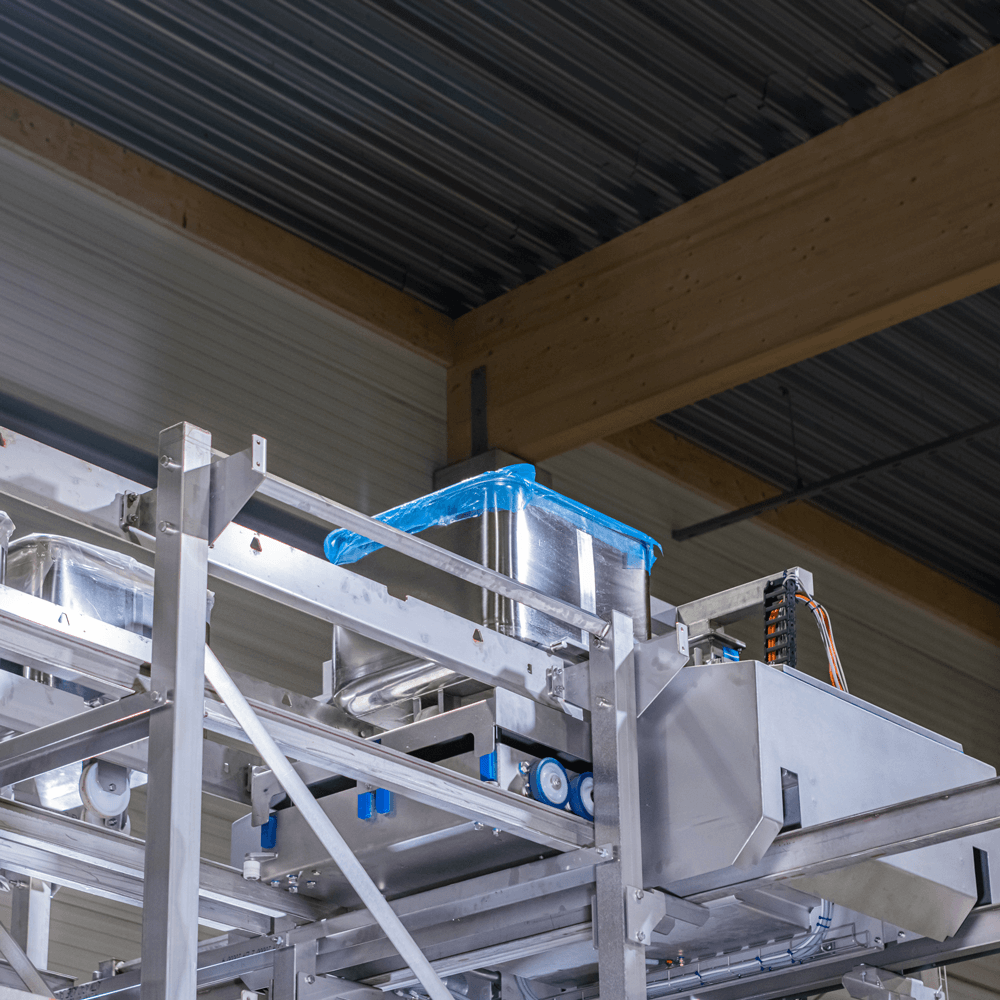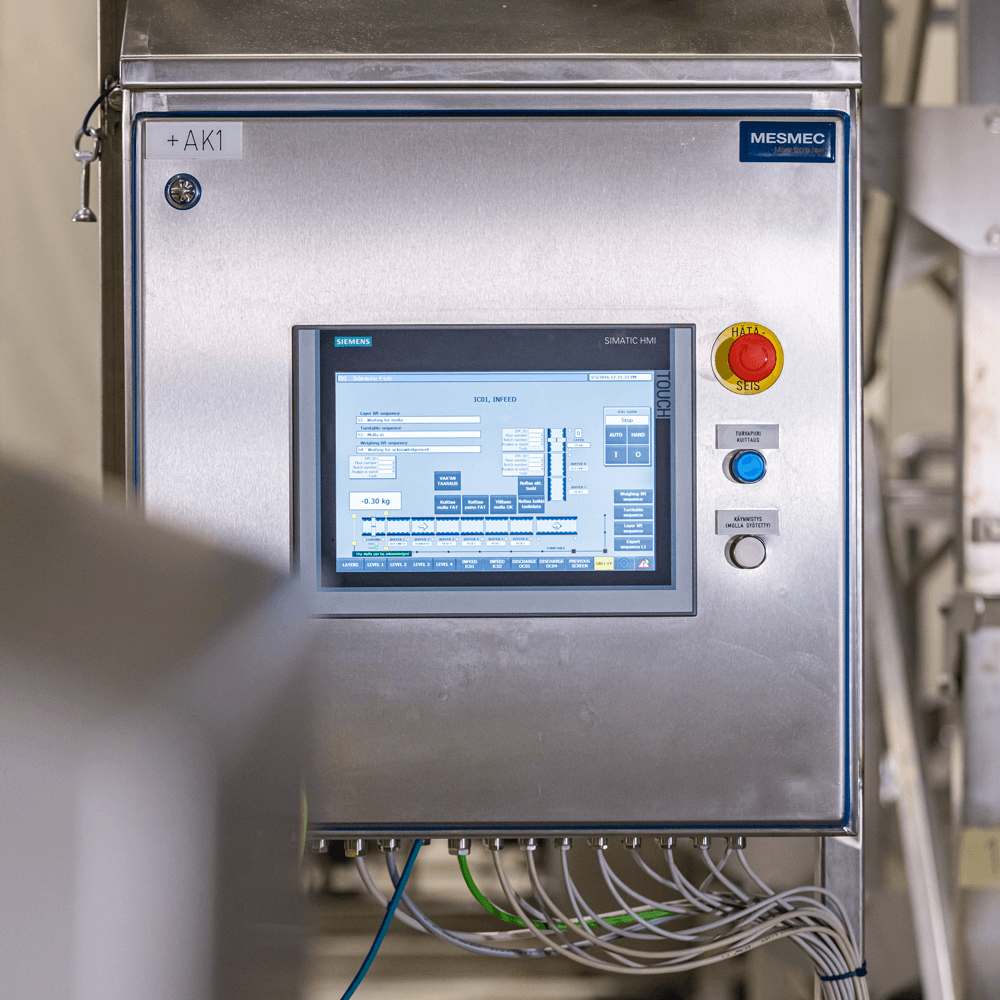 Automated
Warehouse
Meet BinStacker®
The world's first smart multi-level warehouse storage system. Trusted by some of the biggest food manufacturers in the industry. Patent pending.
BinStacker® is a modular-based system that loads and unloads bins onto a multi-level structure. Developed to enhance tracking capabilities, improve food safety and reduce the need for manual labour.
Scroll down to learn more about Plate Freezing
Plate Freezing
Systems
Are you looking for a smart and time-saving solution to all your freezing needs!
Then we have the solution for you. We have fully automated lines that can be equipped with metal detection, block breaking, palletizing, weighing and wrapping of your frozen blocks. All this is carried out with hygiene equipment that is fully washable.
Another advantage of having automated machines is that it allows you to reduce your staffing and, thereby, minimise the risk of injury.
By far the most convenient and
versatile system for our products.
– Mesmec always delivers!
References
We look for the best solution to a new or old system and take overall responsibility for deliveries.
---
Food Industry References
Process Industry References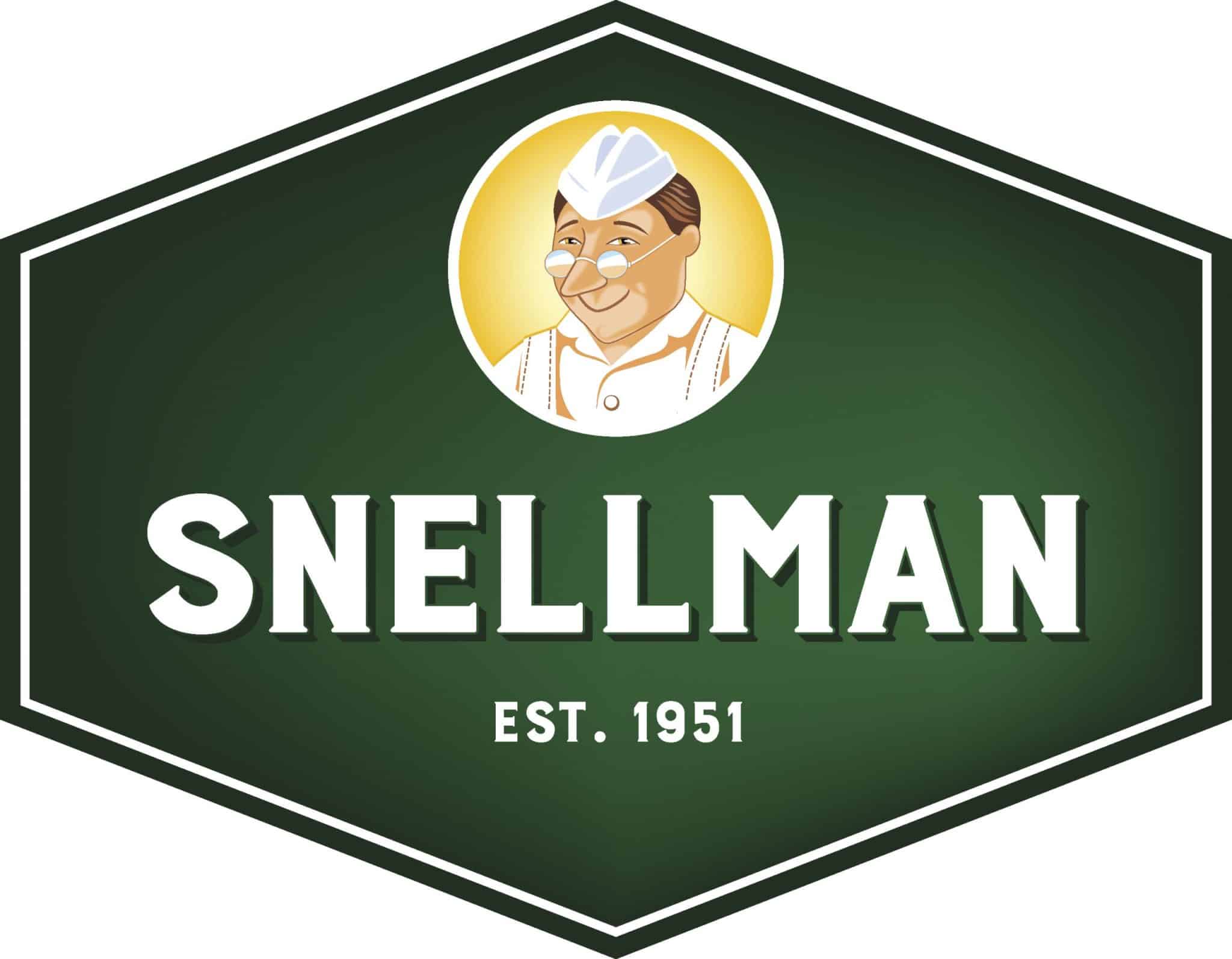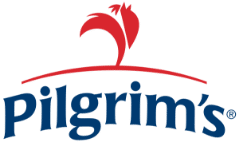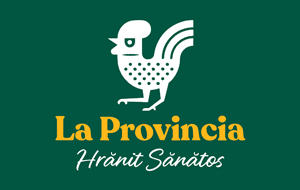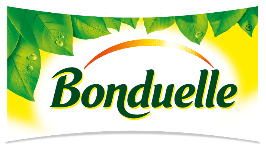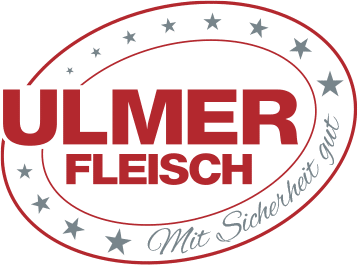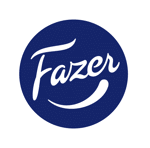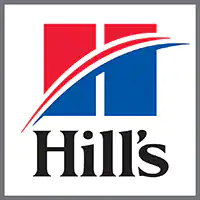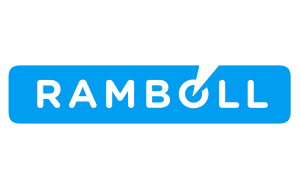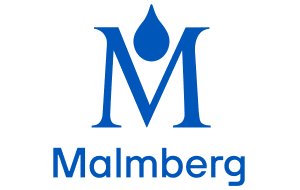 Certifications
We offer the best solutions not only for the new systems but also for the older ones, making them more efficient. We also take great responsibility for delivering the best solution for you.